What Does It Mean to Pray In Faith?
"If I want something, and I'm praying for it (and this is not something that is outside of God's will generally), how do I want it and hope for it or have faith He will grant it but at the same time be able to live without it?  What I mean is, if I want something, do I then discipline myself into not wanting it, and say if it's God's will, either I get it or I don't. Or do I say, 'this is good, and God will give it to me, so I'll wait?' Sort of like Abraham getting Isaac. Did Abraham have faith that he would get a son (the Bible I believe says he did have faith) but if he never got Isaac, he would have been just fine?"
I got another question and thought I'd share.
This is a great question, and has direct impact on how we understand faith and how we practice out faith.  If I'm understanding correctly, the question is, "What is the relationship between our asking and God giving, and what expectations should I have when I ask God for something?"
This question is made more difficult, in some ways, by passages in the Bible that seem to give contrasting viewpoints on this question. 
Jesus tells us in Matthew 7.7-8, "Ask and it will be given to you, seek and you will find, knock and the door will be opened for you.  For everyone who asks receives; the one who seeks finds; and to the one who knocks, the door will be opened."  In like fashion, Jesus says in John 14.13-14, "I will do whatever you ask in my name, so that the Father may be glorified in the Son. You may ask me for anything in my name, and I will do it."
First, let's lay down some foundational principles that will help us understand how to approach this question.
God is not beholden to us and does not need to answer to us. In Job 41, God listens to Job's defense of himself.  Job asks God, in essence, what did I do wrong?  Why have you let me face this tragic ordeal?  God answers him by saying, "Will the one who contends with the Almighty correct him?  Let him who accuses God answer him!"  God follows this with a long list displaying his greatness and Job's non-greatness.  He doesn't really answer Job.  He basically tells Job that he has no right to question God.  In modern legal terms, Job has no standing.  And God does not owe Job an explanation.
When God promises something, it will happen. The promises of God will not and cannot be broken.  Numbers 23.19 plainly tells us, "God is not man, that he should lie, or a son of man, that he should change his mind. Has he said, and will he not do it? Or has he spoken, and will he not fulfill it?" 
There is a difference between trusting God and trusting for what God can give us. Trusting God means that we can accept whatever he gives, regardless of what we ask for.  Trusting only for what he can give us means that we are trusting in some outcome or object, not really in God.  We are trusting in the gift rather than the Gift Giver.  It's a problem if we can only be happy if God says yes to our prayer.  It is great if we can be happy to know God regardless of the gifts he gives.  Jesus exemplifies this perfectly in the Garden of Gethsemane when he prays, "My Father, if it is possible, may this cup be taken from me. Yet not as I will, but as you will."
Not all prayers are answered the way we would like. This should be obvious, but God doesn't give us everything we want, and for good reason.  Romans 8.26 tells us plainly that we don't even know what we ought to pray for and so the Holy Spirit must pray for us on our behalf.  If we got what we prayed for every time, we would be worse off for it.  In addition, God may not answer our prayer even if we would not be worse off for it.  And since he is not beholden to us, he doesn't need to justify giving or not giving what we ask for.
With these ground rules in place, let's address the original question, starting with Abraham. 
When God approached Abraham to tell him he would have a son (Genesis 17.19-21), Abraham believed.  It is worth noting that since God said Abraham would have a son, Abraham was believing God, not simply believing in a gift.  If Abraham had not expected the son, he would be lacking faith in God, not simply lacking faith that he would get a son.  In fact, when Isaac was taken to be sacrificed by Abraham (recounted in Genesis 22), 
Abraham was still trusting God by obeying.  He did not have faith, even after Isaac's birth, that he would have a son.  He had faith in God.  Hebrews 11.17-19 tells us what this faith looked like. 
"By faith Abraham, when God tested him, offered Isaac as a sacrifice. He who had embraced the promises was about to sacrifice his one and only son, even though God had said to him, 'It is through Isaac that your offspring will be reckoned.'  Abraham reasoned that God could even raise the dead, and so in a manner of speaking he did receive Isaac back from death."
We see that Abraham always trusted in God.  He embraced God's word, the promises, not the gift.  He knew that even losing the gift would not annul the faithfulness of God.  This is a powerful example of faith in relationship to expecting God's good gifts.
Now let's look again at Jesus. 
Jesus wanted another path for our salvation that did not include the cross.  But he only wanted it if that was what God, the Father, wanted for him.  "My Father, if it is possible, may this cup be taken from me. Yet not as I will, but as you will."  Jesus yields to the wisdom and will of his Father over and against his own.  Paul yields to the wisdom of God when he is not healed of his "thorn in the flesh" in 2 Corinthians 12.1-10.  He prays fervently, three times, for its removal but accepts that God had a different plan for a better outcome.
Therefore, this conclusion emerges:
If you are praying for something God has said he will do, you should pray with the assurance that it will come.
For example, if you are in a difficult trial and you ask for wisdom, you can expect to receive it because we read in James 1,
Consider it pure joy, my brothers and sisters, whenever you face trials of many kinds, because you know that the testing of your faith produces perseverance. Let perseverance finish its work so that you may be mature and complete, not lacking anything.
If any of you lacks wisdom, you should ask God, who gives generously to all without finding fault, and it will be given to you. But when you ask, you must believe and not doubt, because the one who doubts is like a wave of the sea, blown and tossed by the wind. That person should not expect to receive anything from the Lord. Such a person is double-minded and unstable in all they do.
In such a circumstance, you should just pray for the wisdom.  God promises that you will receive it.  Likewise, if you pray for your needs and trust that God will provide for you, because Philippians 4.19 says, "And my God will meet all your needs according to the riches of his glory in Christ Jesus."  Also from Philippians, we know that we can trust God with our concerns and he will give us peace because 4.6-7 says, "Do not be anxious about anything, but in every situation, by prayer and petition, with thanksgiving, present your requests to God.  And the peace of God, which transcends all understanding, will guard your hearts and your minds in Christ Jesus."
If, however, you are praying for something that God has not promised to give you, you can still ask.
And you can still ask fervently, as Paul did.  And you can keep on asking, as Paul did, at least until God tells you "no."  Then, you should stop asking.  For these types of things (ex. A new job, different roommate, material possessions, different circumstances of any kind, for a loved one to be saved), you should trust God more than you trust in the gift of God.  Trust that God will give you what you need most or what will best serve your increasing faith and obedience.  So, like you suggested above, the best thing is to just trust God.  That doesn't mean you need to discipline yourself to not want it.  You can still want it.  But you should want God's will more.
Faith can be great or small but that truly makes no difference.
Having a great and zealous faith in luck doesn't make you luckier.  Likewise, having a great faith that God will do something that he never said he would do does not ensure that you will get it.  Our faith must be in him and what he said, not what we want. 
But didn't he say we could ask for anything and then get it? 
The passage in Matthew on prayer noted above is part of Jesus' Sermon on the Mount.  We should understand it in light of its context.  First of all, the people Jesus is speaking to are those who are righteous and holy, exceeding even the righteousness of the Pharisees (5.20).  They are those who seek first the Kingdom of heaven (6.33).  This is not because God gives to the righteous only, as a reward for their faithfulness (see foundational principle 1).  Rather, it is because the righteous one who seeks God's Kingdom – which I believe means the expression of God's will – first is the one who will pray the thing that God wants.
Jesus is encouraging the righteous to pray boldly, in contrast to the Jewish people who thought that only the prophets of old could pray boldly.  They will pray for the things Jesus describes, namely for the Kingdom of God and for basic provision.  They will pray for the Holy Spirit (Luke 11.13).  They will pray for boldness and wisdom to respond to accusation (Luke 12.11-12; Acts 4.23-31, after being imprisoned).  And when they want something that God has not expressly promised but is within the bounds of his expressed will,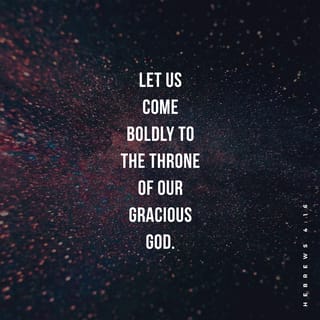 they will pray with the trust and faith that God knows best and so they can be content with whatever result he gives.
So, pray boldly.  Have assurance that God's promises are true.  And have assurance that God is good and knows how to give good gifts to his children.  Finally, have assurance that anything you don't receive is OK because you have the greater gift, the Gift Giver.
If you have a question, reach out to us or leave it in the comments.